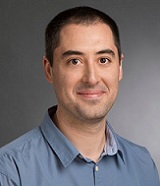 Carlos R. Rivero
Assistant Professor
Department of Computer Science, GCCIS, RIT
102 Lomb Memorial Dr. Rochester, NY 14623-5608
Office: GOL-3615
Phone: +1.585.475.2979
Email:


Other profiles:





My research interests are related to graph theory and its applications to knowledge graphs, graph databases, and computer-aided program comprehension. I have published my results in major conferences and journals, such as CIKM, TheWebConf, ICDE, KBS, KAIS, and TKDE. Full list: DBLP, Google Scholar.



GOAL Lab
Brief bio
I got my PhD from the University of Seville, Spain in 2012. My advisors were Prof. David Ruiz and Prof. Rafael Corchuelo. During my PhD, I visited Prof. Alberto Pan at the University of A Coruña, Spain, Dr. Paolo Papotti at Roma Tre University, Italy, and Prof. Christian Bizer at Free University of Berlin, Germany. From 2013 to 2015, I worked as a postdoc at the University of Idaho, USA, collaborating with Prof. Hasan Jamil and Prof. H.V. Jagadish.
Back to top
Students
PhD students:
Narayanan Asuri Krishnan (starting Fall'21), RIT, USA
Michael Peechatt (starting Fall'21), RIT, USA
Graduate, theses:
Narayanan Asuri Krishnan, Aishwarya Rao, 2021, RIT, USA
Iti Bansal (first job: researcher at UIUC), 2020, RIT, USA
Wilberto Z. Nunez, 2018, RIT, USA
Graduate, capstone projects/independent studies/others (selected):
Yuying Mao, 2021, RIT
Pranshu Bheda, Eric Hartman, Mayur Jawalkar (first job: Amazon), Pawa Shetty, Sam Snyder, Sudhanshu Tiwari, 2020, RIT
Komal Bhavsar, Corie Both, Gourang Patil, 2019, RIT
Hema Bahirwani (first job: Visa), Harnisha Gevaria (first job: Amazon), Hiteshi Shah, Shweta Yakkali (first job: Cloudera), 2018, RIT
Manasi S. Bharde (first job: IBM), Lakhan D. Bhojwani (first job: Amazon), Kanth Dayanand (first job: Intuit), Krish Godiawala (first job: Amazon), Raj K. R. Korpally (first job: Amazon), Akshata Patil (first job: Microsoft), 2017, RIT
Ankit Bhankharia (first job: Amazon), Pranav Dadlani (first job: Visa), Ishan Gulhane (first job: IBM), Tobin Pereira (first job: Microsoft), Vishwas Tantry (first job: Cisco Systems), 2016, RIT
Yogesh Jagadeesan, 2015 (co-advisor: Peizhao Hu) (first job: Microsoft), 2015, RIT
Undergraduate (selected):
Jodie Miu (first job: Amazon), Siddhartha Nutulapati (first job: Amplify), 2018, RIT
Andrew Carpenter (first job: Amazon), 2017, RIT
Meridangela Gutierrez Jhong (first job: Accenture), 2016, RIT
Back to top
Broader impacts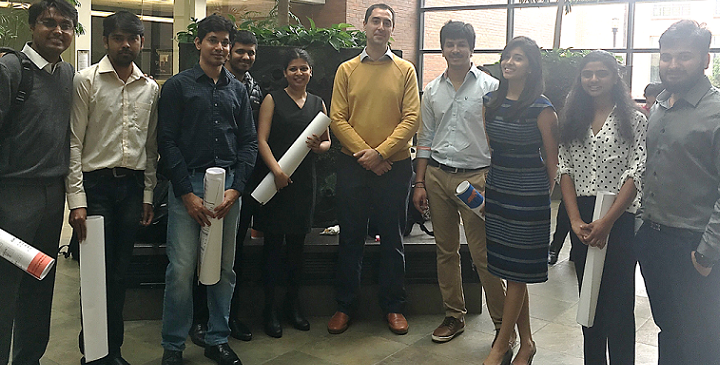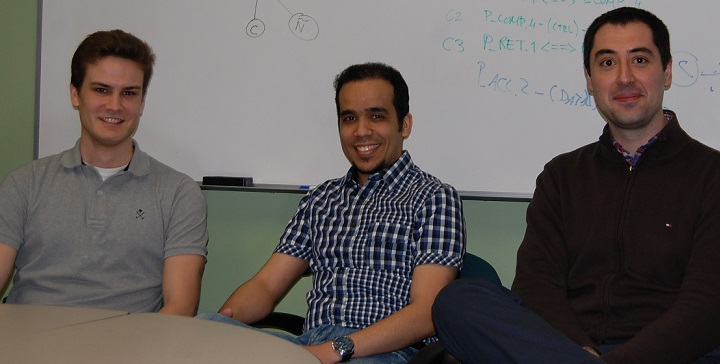 Research experiences for undergraduate and graduate students. Mentoring is the most important component of every teacher-scholar. I have advised several independent studies of undergraduate students who were interested in having their first research experience. I usually attract these students by introducing research-related topics in my undergraduate courses. I have also advised several master capstone projects, some of them led to workshop and main-conference publications. I have advised female and Hispanic students. Several of my students have got first-job positions at Amazon, IBM, or Microsoft.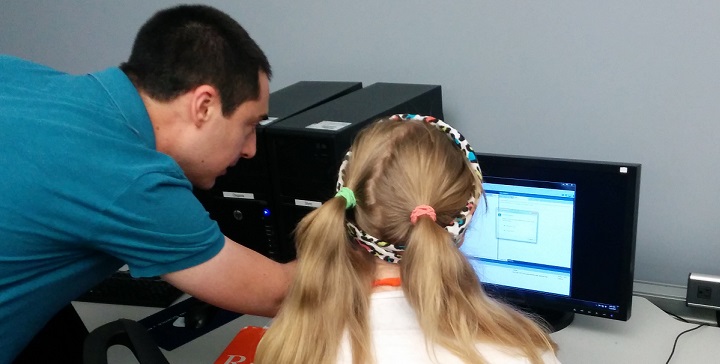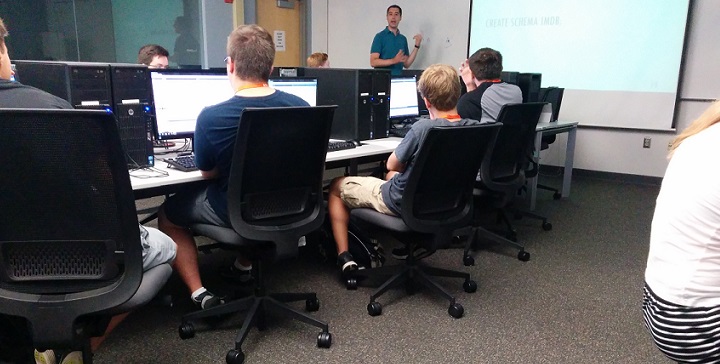 K-12 outreach. I am applying our research in program comprehension to deliver personalized student feedback in programming courses. I am collaborating with Jamie Fagan@Webster Thomas High School and Sage Miller@Webster Schroeder High School with a special interest in Advanced Placement Computer Science (APCS). I have also participated in outreach programs at RIT, such as Girls Who Code visits, or College & Careers.
Back to top
Teaching
At RIT:
Introduction to Big Data (CSCI 620), Advanced Database Skills: Graph Databases (CSCI 723), 2020-2021
Introduction to Big Data (CSCI 620), Advanced Database Skills: Graph Databases (CSCI 723), 2019-2020
Introduction to Big Data (CSCI 620), Graph Databases (CSCI 729), 2018-2019
Principles of Data Management (CSCI 320), Xtreme Theory (CSCI 464), Graph Databases (CSCI 729), 2017-2018
Graph Databases (CSCI 729), 2016-2017
Principles of Data Management (CSCI 320), 2016-2017
Principles of Data Management (CSCI 320) (Two sections), 2015-2016
At the University of Idaho:
Database Management System Design (CS 460/560), 2013-2014
Database Systems (CS 360), 2014-2015
At the University of Seville:
Service-Oriented Systems, 2012-2013. 3rd year
Design and Testing (taught in English), 2012-2013. 3rd year
Software Engineering II, 2010-2011, 2011-2012 and 2012-2013. 4th year
Entrepreneurship and Software Engineering, 2010-2011, 2011-2012 and 2012-2013. 5th year
Back to top
Service
Program committees (selected):
The Web Conference (TheWebConf): 2018, 2019, 2020, 2021
ACM Symposium on Applied Computing (SAC): 2021
International Semantic Web Conference (ISWC): 2017, 2018
Extended Semantic Web Conference (ESWC): 2015, 2016, 2017, 2018
International Conference on Web Engineering (ICWE): 2017
International Conference on Software Engineering and Data Engineering (SEDE): 2016, 2017, 2018, 2019, 2020
International Workshop on Modeling and Management of Big Data (MoBiD) (co-located with International Conference on Conceptual Modeling): 2013, 2014, 2015, 2016, 2017, 2018, 2019
International Workshop on Context and Activity Modeling and Recognition (CoMoRea) (co-located with IEEE International Conference on Pervasive Computing and Communications): 2017, 2018, 2019, 2020
Journal reviews (selected):
2019 - Future Generation Computing Systems
2019 - Knowledge-Based Systems
2018 - IEEE Access
2017 - Future Generation Computing Systems
2017 - Information Systems Frontiers
2015 - Journal of Systems and Software
2014 - ACM Transactions on Database Systems
2013 - ACM Transactions On Web
At RIT:
Tenure-track hiring and K-12 committees, Computer Science, 2016-2021
Tenure-track hiring and Web committees, Computer Science, 2015-2016
PhD admission committee, GCCIS, 2018-2019
Back to top